Sustaining Member
Few cities the size of Schenectady can boast of having a symphony, let alone one as accomplished as the Schenectady-Saratoga Symphony Orchestra. Over our 90-year history, the Schenectady-Saratoga Symphony Orchestra has continued to be a vital force for the continued growth of the region. Our musicians live and work here, helping to enhance the quality of life, and making Schenectady a more attractive option for homeowners, businesses, and students. Also attracting visitors from outside our region.
Help "sustain" the Symphony for the 90th season. Only a small portion of our annual income is derived from ticket sales. We would be unable to continue without the support of local businesses and individual contributing members.
Giving Levels
• Maestro's Circle $1000
• Concertmaster's Circle $750
• Principle Circle $500
• Associate Principle Circle $300
• Assistant Circle $150
• Section Circle $75
• Friend $35
• Pleased to Make Your Acquaintance $15
Please note on the donation form if your employer has a matching gift program.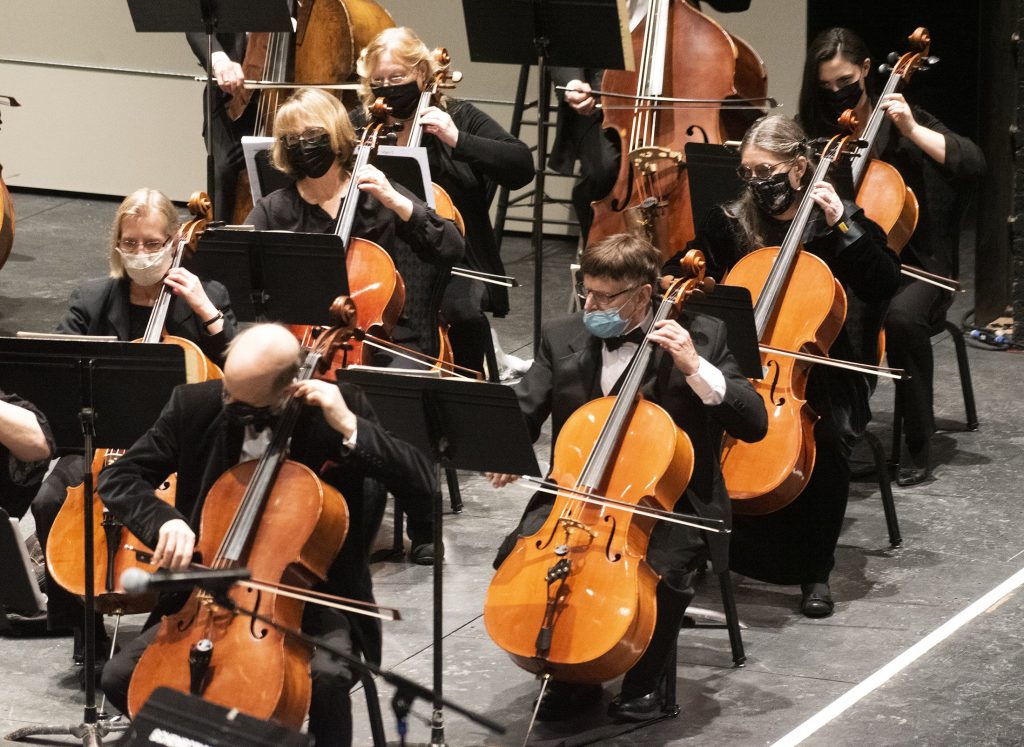 Sponsor a Musician
Become an even closer part of the SSSO family. Sponsoring an individual chair directly supports the people who make the music you love to hear. Musician sponsorship will be added to your sustaining membership gift to determine the level of sustaining membership for the season.
Principal Players
• $1400 Sponsors the individual musician's chair for the season
• $700 Sponsors 50% of the musician's chair
• $350 Sponsors 25% of the musician's chair
Section Players
• $1000 Sponsors musician's chair for the season
• $500 Sponsors 50% of the musician's chair
• $250 Sponsors 25% of the musician's chair