(Proctors) Concert I: American Legends
Posted by Kelly
The SSSO launches their '23-'24 season with two concerts featuring guest pianist Philip Edward Fisher in Barber's "Piano Concerto, Op. 38," Corigliano's "Elegy (1965)," music from John Williams' "Lincoln" and the Suite from Copland's "Billy the Kid."
This concert on Sunday, October 22, 2023 will be held at the
MainStage at Proctors.
Don't miss the pre-concert talk with Fisher and Artistic Director/Conductor Glen Cortese at 2 p.m. in the Delack Guild Room! It's an excellent way to learn more about the music and an opportunity to ask questions about the performance. All are invited to attend.
Tickets are $17–$24. Children under 18 are free when accompanied by a ticketed adult.
Run time: 2 hours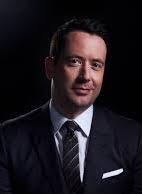 Philip Edward Fisher is recognized widely as a unique performer of refined style and exceptional versatility. International tours as a prolific soloist and ensemble musician have taken Mr. Fisher across his native United Kingdom to Italy, Austria, Denmark, Finland, Switzerland, Norway, Kenya, Zimbabwe, Japan, Ukraine and the United States. 2002 marked his New York debut at Alice Tully Hall, performing Rachmaninov's Third Piano Concerto under the baton of Maestro Larry Rachleff. His debut CD with the Naxos label, Handel Keyboard Suites Volume 1, was released in early 2010 and hit the US Classical Billboard Chart within the first week. This was followed by volume 2 in 2015. His release on the Chandos label, Piano Works by "The Mighty Handful", was featured on Classic FM as John Suchet's "Album of the Week", as "CD of the Week" in the London Telegraph, and was shortlisted in the Best Solo Album category of the International Classical Music Awards. The most recent release on the Naxos label – the complete solo piano works of John Corigliano, including the composer`s Piano Concerto with the Albany Symphony and David Alan Miller, has been met with great critical acclaim.
Philip has appeared at Merkin Hall and Avery Fisher Hall at Lincoln Center, and his United Kingdom credits include performances at the Purcell Room; Wigmore Hall; Barbican Centre and Royal Festival Hall in London; Usher Hall in Edinburgh; the Glasgow Royal Concert Hall, and Symphony Hall in Birmingham. He has performed concertos with, amongst others, the Royal Scottish National Orchestra; Copenhagen Philharmonic; Tampere Philharmonic; San Antonio Symphony; Albany Symphony; Toledo Symphony; Juilliard Symphony; and the Cabrillo Festival Orchestra, working with conductors such as Hannu Lintu; David Alan Miller; Sebastian Lang-Lessing; Cristian Macelaru; John Axelrod; Larry Rachleff; James Lowe and Giordano Bellincampi.
Dedicated to the showcasing of new music, Mr. Fisher has given local and national premieres of numerous contemporary pieces and has worked in close collaboration with prominent composers such as Ronald Stevenson, Thomas Ades, Arvo Pärt, Lowell Liebermann, John Musto and John Corigliano.
Additionally known for his unique chamber music abilities, Philip is a highly sought-after ensemble performer, having collaborated with renowned performers such as tenor Robert White; soprano Amy Burton; violinists Joshua Bell; Elmar Oliviera; Philippe Graffin and Augustin Hadelich, and clarinetist Anthony McGill. He has appeared at Music at Menlo, the Beethoven Chamber Music Festival and the Kyoto International Music Festival.
Broadcasts have included New York's WQXR and Boston's WGBH; BBC's Radio 3; Classic FM, and he has appeared on Ukrainian Television, the BBC and MTV.
Philip Edward Fisher began his musical training at the age of nine and made his first public appearance only a year later. His concerto debut followed at age 12, performing Shostakovich's Second Concerto at Birmingham's Symphony Hall. He went on to obtain degrees from the Royal Academy of Music and the Juilliard School, studying with Christopher Elton, Joseph Kalichstein, and Jerome Lowenthal.
In 2001, Philip was a recipient of the Julius Isserlis Scholarship by the Royal Philharmonic Society of London, one of the largest and most prestigious awards of its kind available to a British musician. He was elected an Associate of the Royal Academy of Music as part of its honours list for 2016.
To purchase a season subscription, call the Box Office at (518) 346-6204. For info on the entire concert season, click here.